The market town of Sebatum 2000 years ago
The market town of Sebatum
The Roman age settlement picture of Sebatum is characterised by farmsteads with residential and farm buildings built along the road.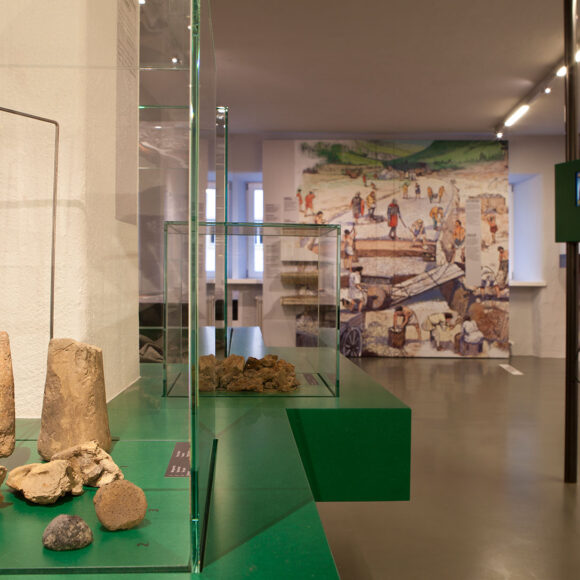 Smaller homesteads joined them. Among the public facilities were the marketplace (marcellum) where the nundinae (weekly markets) were held.
In the settlement centre of the market town was the rest station (mansio) with an inn, workshops, stables and a public bath. Several buildings lined up opposite the mansio, which may have been home to small shops (tabernae) run by local craftsmen and service providers. On the eastern edge of the village towards Bruneck stood a grand villa rustica. This may well have been home to a high-ranking Roman official.
In addition to the manor house and the farm buildings, a well shrine and stepped fountain also belonged to the property. Burial grounds were located on the two main roads through the settlement.
During the late antiquity, the centre of the settlement moved to the present-day centre of the village of St. Lorenzen.